Carefully Curated Pet Products From People Just Like You
Choosing the right pet products can be a difficult and overwhelming task for many pet owners. There are so many choices on the market, From groceries and treats to toys and toiletries, the possibilities are endless. But what is the right one for your pet?
However, choosing the right pet products doesn't have to be a daunting task. Our website is designed to help pet owners navigate the world of pet products and make informed decisions about what to buy for their furry friends. On our website, we have a wide range of pet products carefully selected for quality and safety.
Factors to Consider When Choosing Pet Products
When choosing pet products,there are important factors to consider to ensure that you are making the best choice for your pet: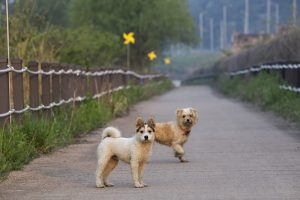 Safety should be your top priority when picking out pet products. Make sure the items you choose are non toxic and have gone through safety testing to ensure your pet is safe using them.
Another important factor when choosing pet supplies is quality.We want to make sure our products are durable and will last for a long time.Look for products that are manufactured to high standards using quality materials.
It is important to make sure the product you buy is a good fit for your pet. Check the size and shape to make sure it meets your pet's needs. For instance, don't go getting a giant bed if you own a little pup!.
Price is also an important factor when choosing pet supplies. Not only do you want to make sure you get your money's worth,but you also want to make sure you're not sacrificing quality for the price. Look for products that are great value for money and are affordable .